Business in Control is a boutique management consultancy helping small to medium sized businesses thrive financially by operating efficiently and providing a fulfilling experience for both customers, employees and owners.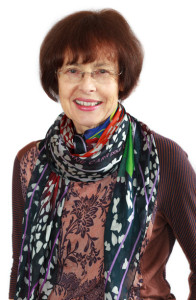 I'm Dr Sue Saunders, founder and principal consultant. My mission and passion is to find smart ways to help businesses achieve their goals by using effective management information systems.
If you are a business owner, non-executive director or responsible for financial information in your organisation, I am able to help you solve business problems using tried and true investigative procedures and analysis of data.  Most times I find lack of reliable data is impeding informed business decisions.  I look at information flows and data collection efficiencies and recommend and/or implement improvements. Being able to measure past business performance accurately is the first step in being able to forecast ahead, try out different strategies and set a path for the business to take in the future.
My approach involves taking an overview of the whole business or organisation to identify areas where software integration and add-on systems can improve information flow leaving more time for people to be doing the things that grow the business and improve performance. For example, assessing the efffectiveness of point of sale, production control or the accounting system. Are these systems talking to each other? Is the original data input only happening once? Do your systems produce relevant summary information to help in decision making? Is there some performance analysis? Does the information assist you in planning ahead?
I work with well known software systems such as Xero, MYOB, Vend, Lightspeed, Retail Express, Quickbooks and others. I develop bespoke software integration sysems using the FileMaker Pro 15 platform. Often a simple software application added onto your existing information system can make life so much easier. FileMaker systems are quick to develop and can can be enhanced in stages as and when development funds become available. Sometimes a simple Excel application can be used to good effect as well. I am also well familiar with web site software such as WordPress, Joomla! and similar that can be integrated with common in-house business processes.
Businesses that already have a well designed and functional accounting system may be interested in my proprieary financial modelling software known as the Business in Control Model or the BIC Model for short. This system is designed to allow businesses to build and maintain a rolling forecast with regular analysis of performance.
As assignments are wide and varied depending on different business needs, the best idea is to discuss your management system needs or problems with me to find out how I may help.
The BIC Model Software
The BIC Model is a sophisticated forecasting and performance measurement system that I developed over a number of years since 2009. The program has been in constant use with a select group of foundation clients since 2010. The "Software" tab will take you to a site that explains further how the software performs and how its use might help your business prosper.